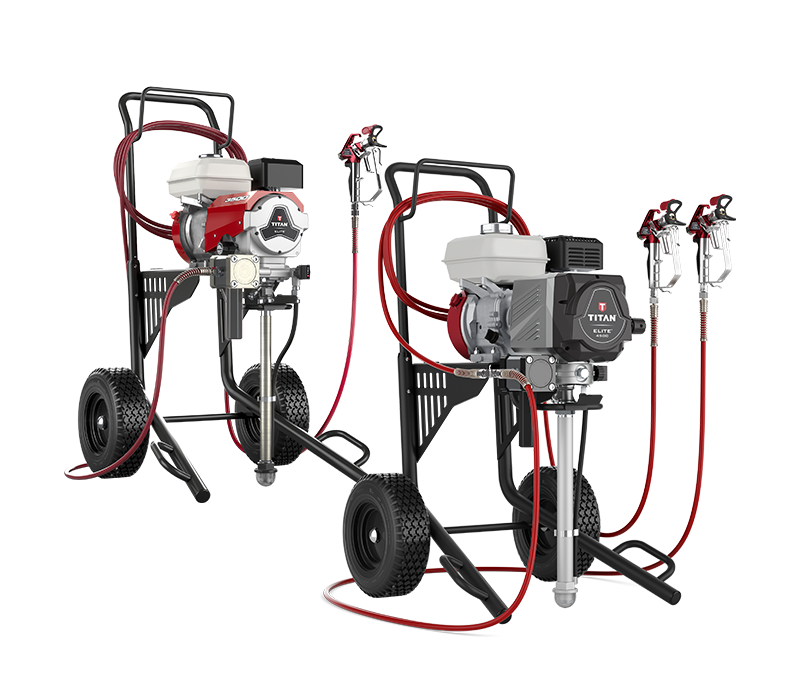 A sprayer the job site's never seen
The PermaStroke Technology™ of Titan's Elite® series is here to ensure you never have to replace your sprayer's piston, packings, cylinder, or clutch. This sprayer is always ready to make your projects look good. Here's what makes the Elite sprayers such an innovative addition to the job site:
PermaStroke Technology that delivers top performance between 300 and 3300 psi
No piston, packings, cylinder, or clutch to wear or replace
FlatLine Pulsation Dampener™ to eliminate all pressure fluctuations and deadband, provide smooth operation, and more
Sureflo™ pusher valve for easy priming
Large 12" pneumatic tires for increased portability and travel on rugged job sites

(Elite 3500 Low Rider has 10" semi-pneumatic tires)
What our customers have to say
Rizzo Brothers has relied on Titan products for decades and will continue to do so because Titan consistently provides superior equipment we can count on.
Paul Rizzo
Rizzo Brothers Painting Contractors Inc.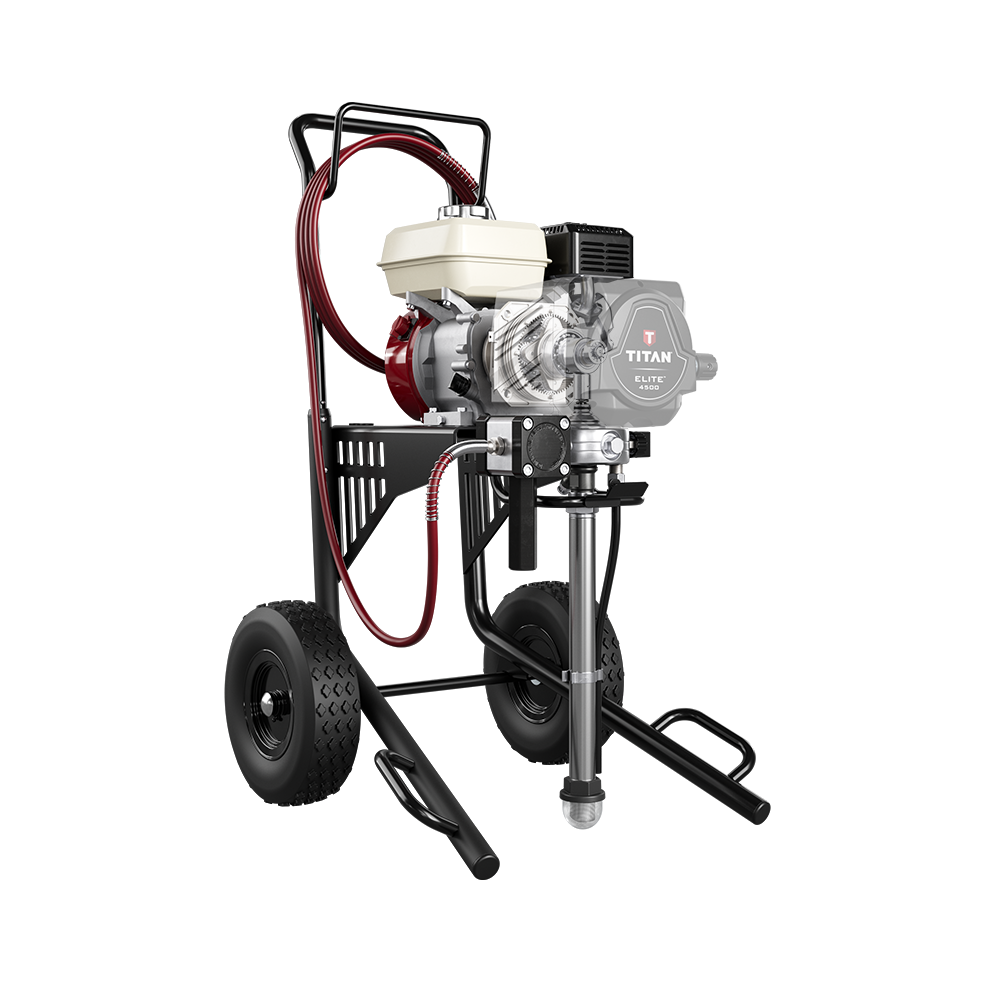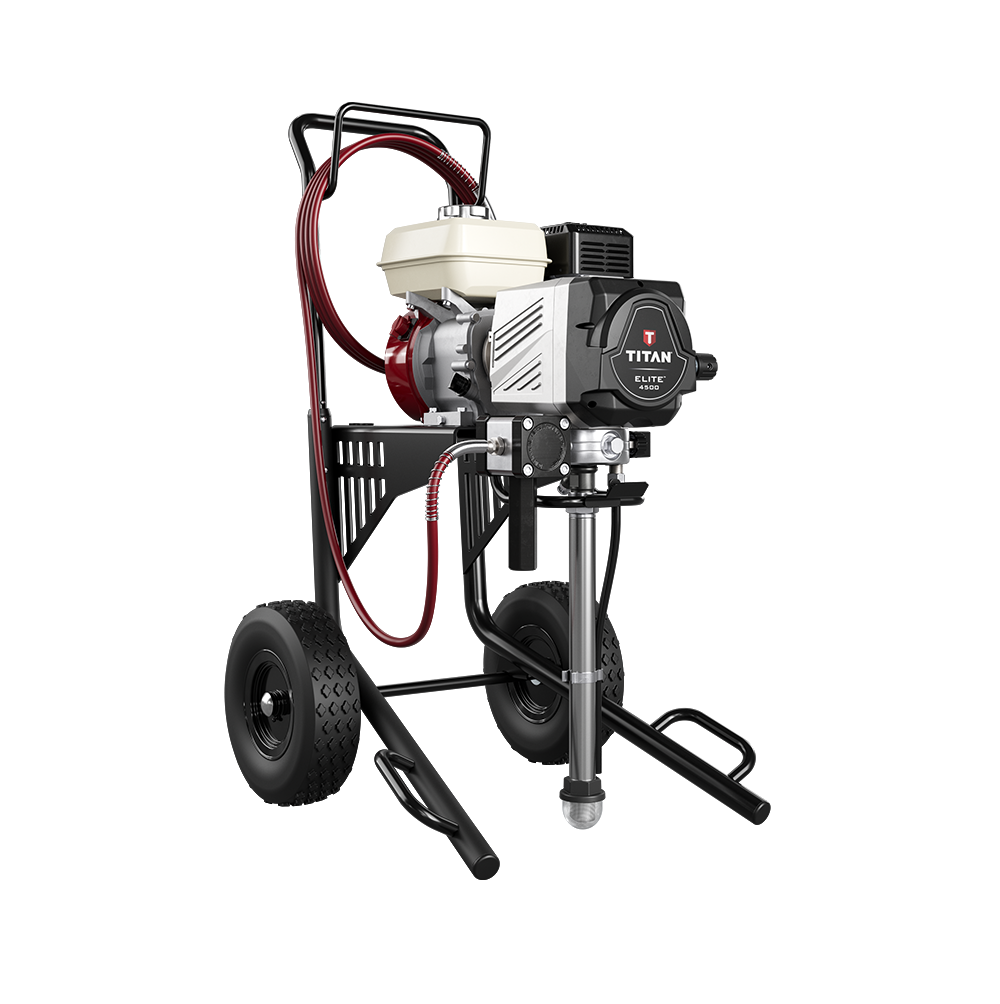 The PermaStroke revolution
Featuring PermaStroke Technology
Delivers a perfect fan pattern and top performance from 300 to 3300 psi
No piston, packings, cylinder, or clutch to wear or replace
Easy priming with the Sureflo pusher valve
Driven by the industry's best engines
Powered by HONDA®
Exceptionally quiet running engine
Smooth performance with lower vibration
Low oil alert system prevents engine seizure
Smooth, consistent results
Featuring the FlatLine Pulsation Dampener
Eliminates all pressure fluctuation and deadband
Provides smooth operation and a consistent finish
Vertical no-spill filter keeps residue in the housing
PermaStroke Technology
No worn out piston, packings cylinders or clutches to burn out or replace
Delivers top performance at pressures from 300 to 3300 psi and when using small or large tip sizes
Eliminates deadband – delivering a consistent fan pattern optimizing finish quality
WearGuard® Elite Lifetime Warranty on the fluid pump
Field Serviceable
Simple and quick repairs with cartridge-style inlet and out valves that can be changed out in only 5 minutes
The Sureflo Pusher Valve makes priming easy by unsticking the lower ball valve with just a push of a button
Smart Design
Spray up to 2 guns (with Elite 4500)
Hold up to 2 spray tips with the added holder on the frame
Large pneumatic tires for easy travel over rough surfaces
Lift handles for easy loading and unloading